GAINESVILLE, Fla. — Florida welcomed four signees to its softball program on Wednesday morning: Cali Decker, Lexie Delbrey, Kendra Falby and Reagan Walsh.
Head coach Tim Walton expressed his excitement with the softball team's signing day. "Today is a special day! I'm really looking forward to having the opportunity to coach these young women starting next fall and helping them achieve their goals both on and off the field," Walton said.
After holding a 24-3 overall record (3-0 conference record) in the 2020 shortened season, Florida will look to build on its recent success in the spring as the program celebrates its 25th anniversary.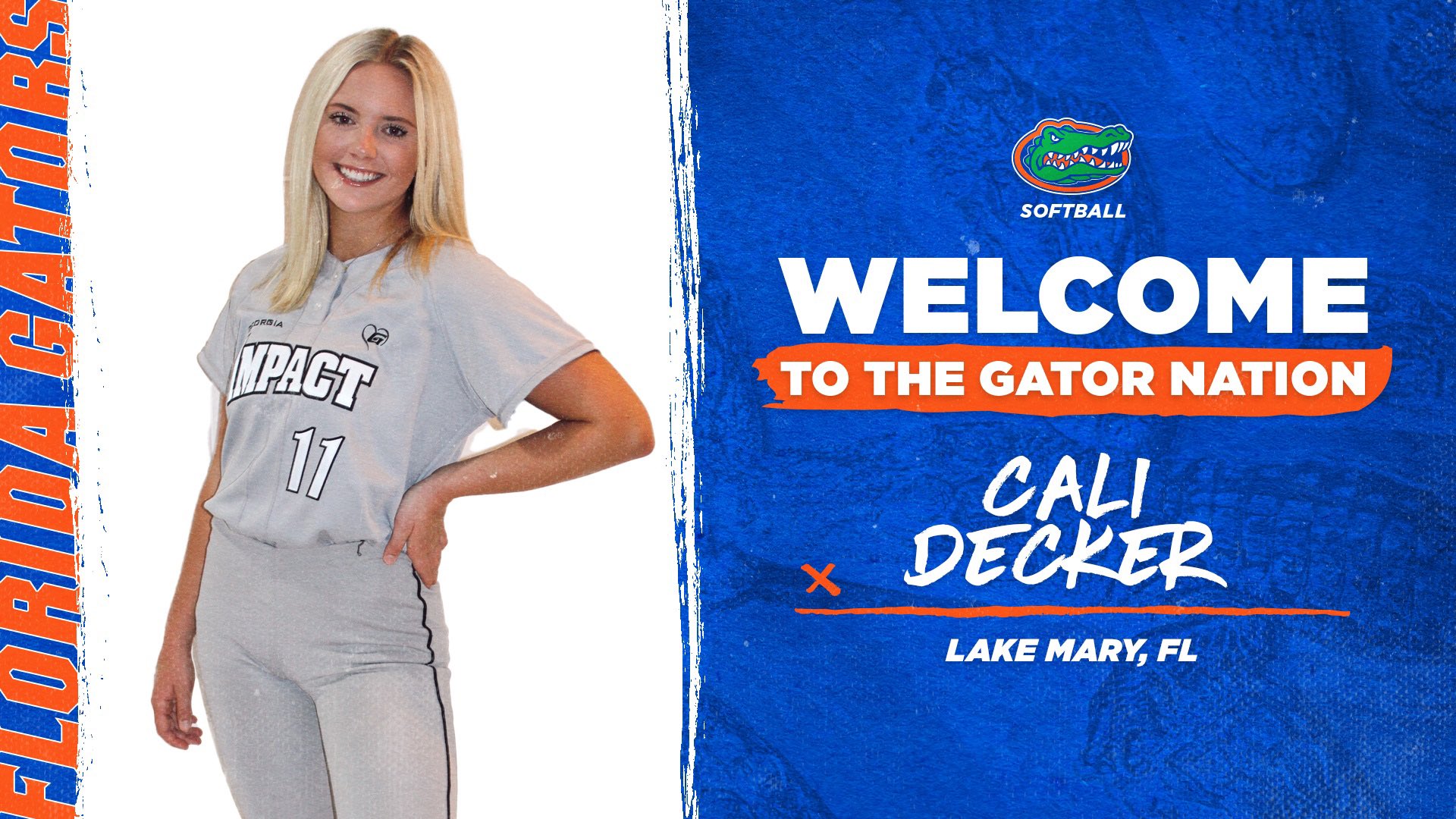 Decker is a right-handed catcher who bats left-handed. She attends Lake Mary High School and plays for the Georgia Impact travel team. Decker's list of accolades include the following:
2018-19 National Fastpitch Coaches Association (NFCA) All-American Scholar-Athlete
2020 All-Conference First Team
2020 Florida Athletic Coaches Association 7A All-State Team
2020 Florida Athletic Coaches Association 7A All-Academic Team
2019 All- Seminole Athletic Conference First Team
2019 Offensive Team Award
"I wanted to be a part of Florida's culture and everything else that comes with being a Gator," Decker said, justifying her decision to go to Florida. "I just fell in love with the coaches and campus when I got there."
Delbrey is a right-handed pitcher from southwest Georgia. She goes to Brainbridge High School and plays travel softball for Georgia Impact – Lewis. Over the past few years, Delbrey has received the following accolades:
2020-21 Region 1-AAAA Player of the Year
2020-21 Georgia Dugout Club All-State
2020-21 Positive Athlete Star
2019-20 Region 1-AAAA Pitcher of the Year
2018-19 Region 1-AAAA Pitcher of the Year
2018-19 Georgia Gatorade Player of the Year Nominee
Delbrey knew from a young age that she aspired to play at UF. "I knew from the age of eight years old that Florida was my dream school. Committing to Florida gives me the opportunity to have the best coaching and facilities to help me continue to get better and make a run for a national title," Delbrey said.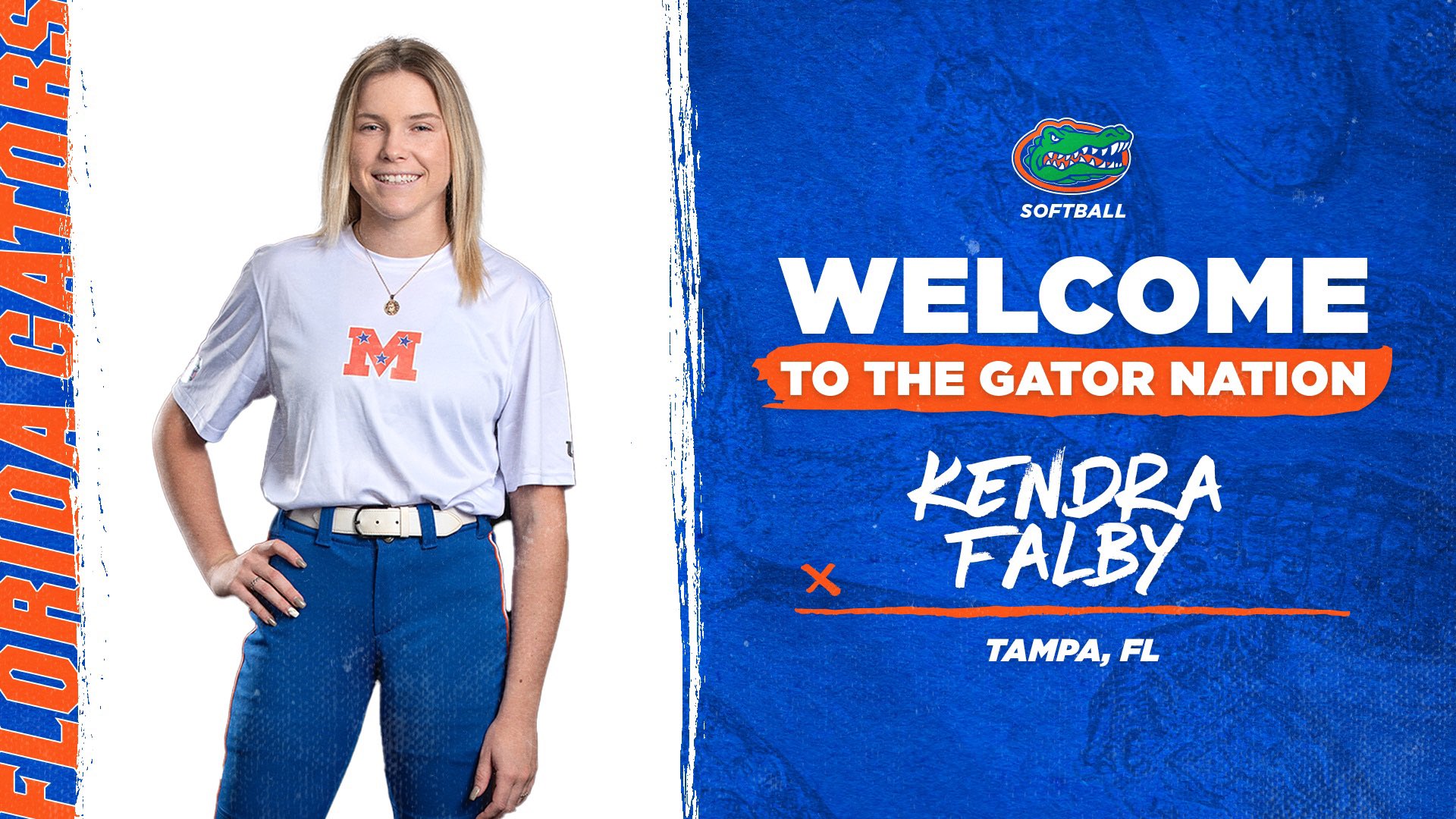 Falby is an outfielder who throws right-handed but hits left-handed. She goes to Sunlake High School in Land O' Lakes and plays travel ball for Tennessee Mojo. Falby boasts a lengthy list of accolades that include:
2020 Miracle Sports Softball Player of the Week
2019 Canadian U-19 Women's National Team
2019 WBSC Junior World Cup Bronze Medal
2019 Home Run Sports Female Fastpitch Minor Athlete of the Year 
2019 Canadian Jr. Athlete of the Year
2019 All-Conference and Eastern Conference First Team – OF
2018 MaxPreps National Underclass All-American Freshman
2018 Eastern Conference Player of the Year
2018 All-North Teams First Team – OF 
When asked about why she chose to attend UF, Falby answered, "I wanted to go to a university that has the best softball program and education. Florida has it all."
Walsh is a right-handed infielder from California who has racked up her fair share of accolades in recent years:
2020 Daily Breeze All-Area League First Team
2019 Daily Breeze All-Area League First Team
2018 All-State Cal-Hi Sports Player of the Week
2018 Daily Breeze All-Area League First Team
When asked about her decision to play at Florida, Walsh replied, "I want to win a national championship and being a Gator has always been my dream."